Auto Detailing Tips on How to Remove Your Kids' Stains – Auto Interior Stain Removal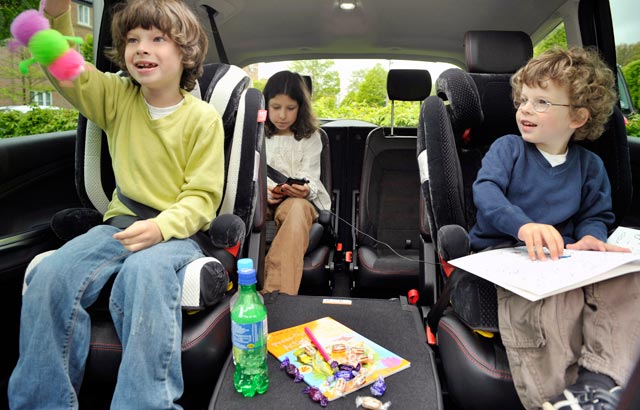 Children are a blessing– a messy, messy blessing.  Between snacks on the go and muddy shoes, our vehicles are a tally mark of every soccer game and play group we've been to.  But a family car doesn't have to be a grungy.  Combat those pesky spots with our handy tips on kid-related auto interior stain removal.

How to Remove the Most Common Kid-Stains from Fabric Upholstery
Fabric seats make for the easiest cleanup, but you should always check your owner's manual and test where can i get  a small hidden area before tackling big stains.  Here's a step-by-step guide to removing the most common kid-stains.
Milk:  You can only pass so many sippy cups to the backseat before you're faced with the inevitable spill.
1.    Blot the spill with a paper towel.  Never rub the spill because it will only smear the stain and make it worse.
2.   Dab a penny size dollop of bleach-free dishwashing soap on your finger and spread it over the affected area.
3.   Spray the area with a mister bottle of water until its considerably wet and let soak for 1 hour.
4.   After the soap has set, mist the area again and blot by heavy pressure.  Continue to rinse and bloat until the milk and soap are removed and the area is only slightly damp.
Juice.  When juice spills, you need to act on the stain immediately.
1.    Blot the stain with a clean cloth to remove as much juice a possible.  Do not scrub!  You'll make the stain bigger.
2.   Mix one teaspoon neutral bleach-free detergent with 1 teaspoon white vinegar and 1 quart cold water.
3.   Moisten a clean cloth with the cleaning solution and blot it onto the stain.
4.   Repeat until your achieve your desired result then blot dry.  Allow the spot to air dry.
Mud:  Little feet get in big adventures.  If you try and tackle mud smears while they're still wet, you'll just make it worse.
1.    Let the mud dry and vacuum up as much as you can.
2.   Use a scrubbing brush to loose up ground in dirt.
3.   Vacuum and repeat until the stain it gone.
Bodily Fluids:  It's gross, but it definitely happens.  If your child gets sick in the car, the stomach acid in their vomit could result in a permanent stain.
1.   Clean up as much of the fluid and solids as possible.
2.   Place down a thick layer of paper towels followed up a layer of newspaper and apply pressure for 1 minute.  Remove the padding and repeat until the area is slightly damp.
3.   Mix 1/4 cup ammonia with 1 cup warm water.
4.   Use a clean washcloth or sponge to wipe down the stained area, blotting off extra fluid with each go.
Repeat as needed.
5.   Sprinkle baking soda generously over the area and rub it in.  This will help to neutralize the odor and remove   excess moisture.   Allow the baking soda to sit for 15 minutes, then vacuum.
6.   Rinse the area with warm, clean water.  Blot excess moisture off with a clean rag.
What to Do If You Have Stained Vinyl Seats
Every manufacturer uses a different vinyl and leather treatments for their seats.  Many "professional grade" cleaning products can actually damage your seats by over drying (which leads to cracks) or damage the pigment that gives your interior its color.  To clean vinyl seats, mix 3 or 4 order  with no prescription!  no pres drops of Ivory dish-washing liquid in a bowl of warm water.  Use a clean cloth to wipe down the seats and another to dry them.  If this doesn't take care of your stain, contact a professional cleaning service to avoid further damage.  For leather seats, contact a professional interior detailing service.  You're better off having stains treated properly the first time.
The key to any successful stain removal is to move quickly!  If you're ever unsure or the stain isn't coming out like you'd hope, contact a professional interior detailing service and ask about their stain and odor removal services.  By maintaining you interior, you'll protect your investment.  Who knows?  Maybe your kids will thank you when you pass them the best prices for all customers!
Author Gib Goodrich thinks keeping cars tidy and stain-free can be challenging at times. He is the man behind HondaPartsOnline.net; Honda Parts Online provides OEM Honda parts at discount prices.
Related Articles: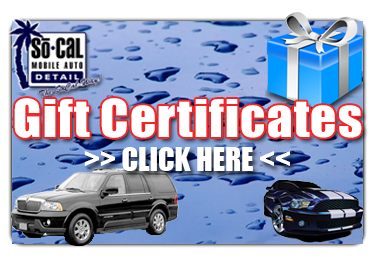 Mobile Headlight Restoration: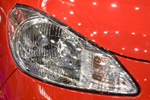 We can make your headlights look BRAND NEW and best of all we come to you!!
Proud Member of the Following Associations, to Serve You Better!