Buying a new car should be fun and not a headache.

Take the pain out of your new car purchase. 
Buying a car is the second biggest purchase in everyone's life after the purchase of their dream home. Given that, you have to make sure you follow some very important rules when purchasing a new vehicle. The effects of committing a mistake during this process can have a great impact on your future. Here are a few tips to help you make the process a little less painful.
Know your requirements: Before going to a showroom you have to determine which type of vehicle you are actually hunting for, it could be a car, SUV or mini-van. There are many factors to be considered while determining the vehicle that makes best sense for you and your situation; such as gas mileage, how many passengers the vehicle can hold, trunk space and on and on. It will also depend on your financial situation as well as the cost of auto insurance.
Match your needs with the car: Match your requirements with specific vehicles. A local contractor does not require a Volkswagen car. It would be beneficial for him to buy a truck. For the business person who uses to cross the borders for his business fuel efficient and small cars will match his requirements. Buying a new car will be a bad idea if you want to sell it in next year.
Here are a few VERY important things to consider.
Do not shop on weekends: Lots of the people shop for new vehicles on the weekend, but this is not a good idea. There are usually more customers on weekends and therefore dealers are not that motivated to provide the proper information needed to each customer with patience. With all of the customers visiting their showroom, the sales associate has the upper hand and will not be as inclined to negotiate a price that best suits the customer. If your schedule permits, try to visit/shop for your new vehicle on a week day. With less shoppers the sales associate will feel more inclined to give you a better deal to make the sale.
Consider your budget: You have to consider your financial situation before buying a car. Unless you are paying in cash. Keep in mind that this purchase will be a 4 -6 year commitment. Make sure the car is priced right for that long of a commitment and that you purchase a vehicle that will hold a decent value over that time period so that come time to sell or trade-in you will get a some return on your investment.  
Determine insurance cost: While at the dealership it will be a good idea to contact your insurance provider for a quote for the vehicle you are considering buying. This will give you an accurate picture of what your monthly payments will be for the vehicle and the insurance.
Buying a new car should be a fun and exciting time. But keep in mind that if done the wrong way it could be a total disaster that could be a financial burden on you for many years. As with every major purchase you make in your lifetime, be sure to do your homework before you sign on the dotted line.
This article was provided by San Diego's #1 Auto Detailing Company SoCal Mobile Auto Detail & Wash. 
Please visit the BEST Auto Detailing Blog on the web for the BEST industry news and information.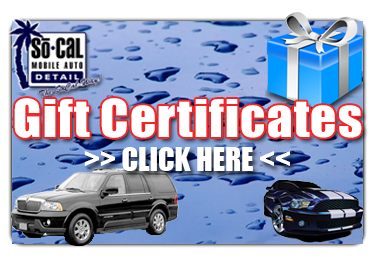 Mobile Headlight Restoration: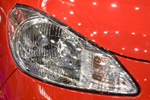 We can make your headlights look BRAND NEW and best of all we come to you!!
Proud Member of the Following Associations, to Serve You Better!