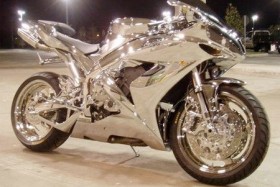 San Diego Motorcycle Detailing
Whether they're Harley or Ducati, cruisers or choppers, custom or stock, import or American—some motorcycle owners are just as protective of their big boy bikes as they are of their homes and of their families.  I hate to say it, but I'm sure there are a few motorcycle owners out there who would claim that they love their bikes even more than their spouses. Though for some of us that might be hard to imagine, it's no secret that motorcycle owners are notoriously possessive of their bikes and tend to be abnormally attached to them.  If you have a biker in your life, treat them like the Road King or Queen they are with a Motorcycle Detailing Gift Certificate from San Diego's number one choice for San Diego motorcycle detailing, SoCal Mobile Detailing & Mobile Car Wash.
Schedule your car detailing appointment today with SoCal Mobile Auto Detail & Wash! San Diego auto detailing services provided by So Cal Mobile offer the best in auto detailing for the San Diego County area. Schedule your car detailing appointment with SoCal today and we will come to you! Mobile Auto Detailing in San Diego California Get more »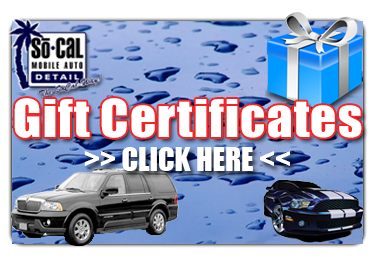 Mobile Headlight Restoration:
We can make your headlights look BRAND NEW and best of all we come to you!!
Proud Member of the Following Associations, to Serve You Better!