Welcome….
Welcome to San Diego Auto Detailing & Mobile Car Wash. San Diego's #1 choice for all of your professional mobile detailing needs. At SoCal Mobile Auto Detail, it is our mission to provide High Quality, Affordable and Eco-Friendly San Diego auto detailing and mobile car wash services to our community. Daily your vehicle takes a beating from everyday use and loses value. We at SoCal mobile auto detail help to "Stop" the signs of aging and help add and maintain value! We not only complete the service to the liking of our clients, we also educate our customers on best practices for keeping their cars clean and properly detailed. Let us help you maintain your vehicle's interior and exterior with one of our high quality comprehensive auto detailing San Diego options and maintenance mobile car wash programs. We guarantee your satisfaction!
Why You Should Detail!
Protect your investment…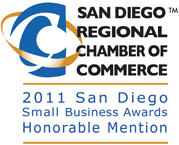 Think San Diego mobile car detailing is a "luxury cars only" business? Think again, it's preventative maintenance for the interior and exterior of your New or Used vehicle. Over time daily wear and tear breakdown your vehicle. Regular San Diego

auto detailing

and mobile car washing ensures a beautiful vehicle for years to come.
Live a healthier life…
Over time, just like your home, your vehicle interior collects allergens, dust mites and other bacteria that can make you sick and miserable. A regular San Diego mobile auto detailing and mobile wash service will help you live a healthier, more enjoyable life.
Make money at resale…

A comprehensive San Diego auto detail prior to selling your vehicle can increase your chances of a quick sale, at a higher price. If your vehicle is coming off a lease, a San Diego mobile car detailing can prevent a large cleaning fee from the car dealership. In turn you can use the extra money to purchase a new vehicle or finance that trip to Hawaii.
Enjoy that new car feel…
Perhaps the most enjoyable result of a San Diego mobile car detailing is being able to enjoy that new car feel… without the new car price!
Bottom line…
If your car doesn't look good when we're finished, we don't look good. It's as simple as that. We take pride and enjoy every San Diego mobile auto detail that we are trusted to do. Making your vehicle look great is our number one priority. Our San Diego auto detailing customers enjoy the wonderful benefits of having their vehicle maintained in pristine showroom condition and they understand that by auto detailing they are prolonging their vehicle's lifespan and protecting their investment.
A Must See! – Business Action Magazine See our ad on Page 23
Mobile Oil Change Today! – OilStarOnline.com